study, creation, supply
and achievement
of your future
fountains
granite
fontaine-granit.ch :
the largest selection of granite fountains in Switzerland
To achieve your most beautiful fountains , in harmony with your desires, we offer:
more than 65 different kinds of granite, from all origins, worked rough, polished, flamed, bush hammered, softened, layed, ...
guaranteed quality and supply
…
At the Arts de la Pierre, it is also and above all:
a close-knit team of enthusiasts

experienced women and men

know-how

the desire to ensure irreproachable service and quality

listening to your wishes

advice and solutions
In order to better understand the many advantages of the models offered and to understand their small footprint, we are at your disposal to meet you. We can then develop together , on site, a fountain project adapted to your wishes and your city, on the basis of your ideas and / or those of your colleagues from the municipal council and / or the town planning commission.
Design
As a first step, we draw up a sketch of the desired shapes, the size and the different elements to be installed, according to your request.
Architecture
Then, with our team of graphic designers, we rework the final model to make a technical drawing, with all the necessary dimensions, for its 3D modeling and its realization in the workshop.
Decoration
Then, we move on to the colorization of the fountain, which will allow us to test several kinds of granite, going from the most sober to the most daring associations.
Then, with you, we will put in place the finishes you have chosen, in order to compose the final model that is most relevant and closest to your wishes.
3D integration
Finally, we will offer you a scenario in the place planned for the installation of the fountain.
What could be better than granite to decorate your large spaces, your public places, your alleys, your alleys, your streets, your main avenues, to see your roundabouts?
This magnificent material is not afraid of seasonal climatic variations and is shock resistant. In addition, it fits perfectly with all styles of town planning.
These models will have an emotional value and will become, over the years, the symbol of the personality of your town.
Quality, strength, longevity, in perpetuity, ...
Together, we will always find THE solution adapted to your needs ...
Granite: a timeless emotion
With you, for you, we will create all kinds of fountains, of all sizes, elegant and sober, intended for back-to-back or central use, in closed or open water circuit, ...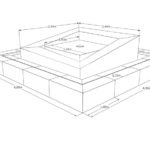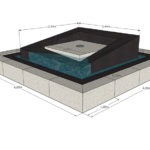 You have a project ?
ask us for an offer with a simulation
implantation in the location you have chosen
for more information, write to us